About Us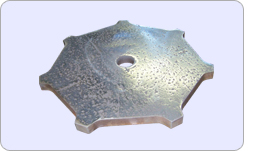 Best Fab Inc. is a family-owned and operated sheet metal and pipe fabrication, design, and engineering company. We started in a small shop in Ontario, Canada more than thirty years ago, manufacturing mostly small, aluminum fuel tanks. The entire operation was moved to Central Florida in the mid-1980's. With a new, larger facility and updated equipment, it was now possible to fabricate aluminum and stainless steel tanks up to 5,000 US gallons, as well as other fabricated metal products.
Best Fab moved into our present location in Bartow, Florida in 2000. Our once small shop now encompasses two large industrial facilities, as well as several expansions. What started over thirty years ago with one man and basic tooling, has now become an operation that employees 25 skilled workers and houses advanced CNC machinery including shears, press brakes, pipe benders, and a 60,000 psi KMT/Calypso Water Jet, as well as traditional fabrication equipment. We are certified through multiple domestic and international certification bodies, and have become registered Federal Government / Military contractors (DUNS # available upon request).
Whatever the task - aluminum, steel, or stainless - sheet metal, pipe, or tubing - Best Fab Inc. is equipped for the job!